Celebrating A Special Young Lady - Happy Birthday - Sweet 16
18 years ago God placed the desire and dream in my heart to raise a special little girl. All it took was that one special moment watching a mother having lunch with her teenage daughter out of the corner of my eyes. They were laughing and their beautiful love and friendship radiated from their faces. In that moment I fell in love with a daughter who I was able to meet on September 9th in 2002.
That beautiful little girl is our Dominique.
In honor of her special sweet 16th birthday I decided to share with you her birthday letter instead of posting my weekly blog.
My sweet Dominique,
Today, my angel, you are turning 16. How is that possible? Lately, I am pulling out our family pictures more often. I cherish all of these incredible memories and everlasting moments. They are the greatest gift from heaven because they describe our life. The time we are able to walk together as mother and daughter on this planet earth.
Time is one of the most precious possessions we are blessed with daily. We only get one opportunity on how we spend it. I am grateful for all of our struggles, victories, laughter, tears and adventures. I am grateful that I could learn to see this world through your eyes.
You are our little "Peanut". You received this nickname when you were only 7 weeks old. That was the first time when we were able to see you my angel. Your heartbeat was playing a wonderful song of life and joy for us. You changed from our sweet little peanut into the beautiful and loving young lady you are today. I want you to know that we are so endlessly proud of you.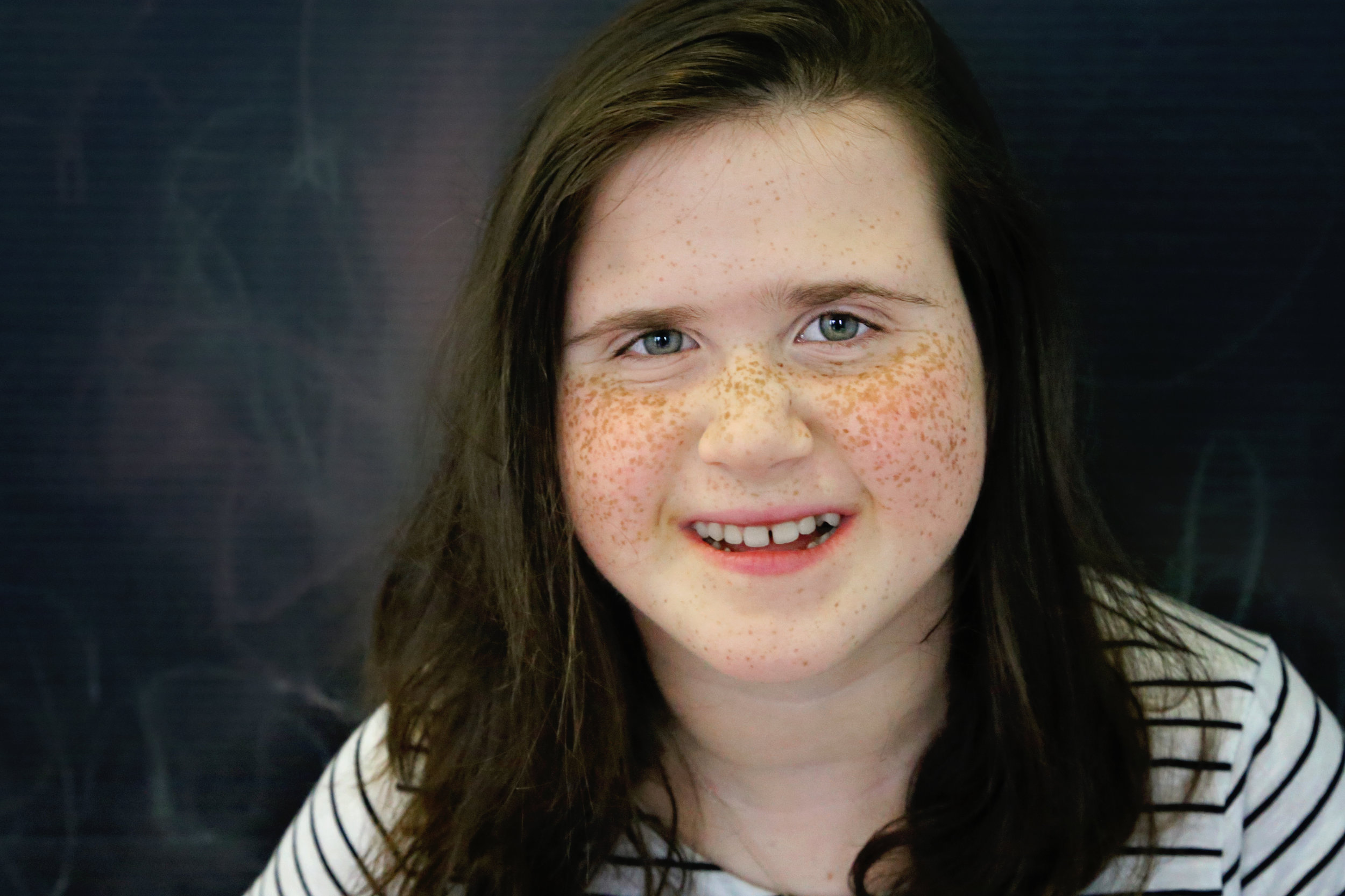 You are my heart and soul. Since the moment you entered our world, you have had an effect on all of us that is impossible to describe in words.
I adore your smile. While you smile your freckles seem to dance happily on your cute cheeks to announce how much you love life and people.
I love your sparkling eyes when you discover something new or when you are finally able to do the difficult task without any help.
You have taught me to pause life and be grateful for the often-overlooked little things in life.
You have taught me patience even when the life lessons were hard and tears were shed.
You have shown me that there is more than one way or path to happiness and redefined success for me. Life is not about the traditional goals like making straight A's in school, becoming an amazing ballerina or getting a scholarship for college. Life is about watching you becoming an independent and joyful young lady. I absolutely admire you on how you fight and persevere. Your diligence and patience with us when we don't "get" it what bothers or scares you.
You have proven that you can shine on God's stage without being in the spotlight. I love watching you when you get excited about someone waving back to you or giving you a compliment.
I hope that you always allow your wonderful self to shine. Do not let others tell you who you are. Do not let others let you waiver from your own path. Above all else, do not let anyone make you feel anything other than amazing. You are intelligent, sincere, empathetic, giving, creative, and oh so beautiful. Know that you have been blessed with everything you need in life to succeed.
This world is an amazing and challenging place. Live each day with a sense of gratitude and treasure your relationship with your best friend Jesus, your family and friends. I am excited and blessed to walk beside you in the years to come. I will hold your hand, cheer you on, pick you up, and watch you discover all that it means to be you. I'm honored to stand beside you.
There has always been something so special about you. I love you and could not be more proud of my sixteen-year-old princess.
Happy Birthday, Dominique.
Keep shining, keep smiling!
Your Mama!